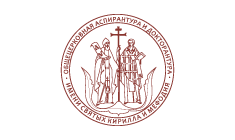 The churches of the Patriarchal Metochion in Chernigovsky Pereulok represent architectural monuments of the 16th-18th centuries registered as part of Moscow's historical heritage. There is surviving information that in the 14th century this place was occupied by the Monastery of St. John the Baptist-Near-the-Pinewood. Its very name suggests that at the time when the monastery was founded in what is now downtown Moscow, its territory was surrounded by a thick forest. Although the monastery was in the country, it occupied a strategically important place at a crossing of roads leading to the city.
The monastery was first mentioned in the chronicles in 1415 in a story about the birth of Grand Prince Vasily II the Blind.
In the early 17th century, Zarechie (the part of the city on the other side of the river), began to be populated by tradespeople and craftsmen. During the Time of Trouble, the area was repeatedly devastated by invaders only to be soon restored.